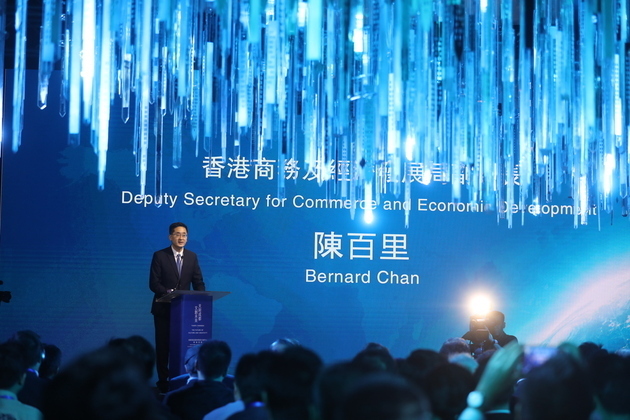 Photo/Zhang Jian (NBD)
Hong Kong, Aug. 24 (NBD) -- Southwest China's Chengdu's strong push into the cultural creativity industry will not only be an opportunity to Hong Kong, but also to the whole world.
Bernard Chan, Deputy Secretary for Commerce and Economic Development Bureau of Hong Kong, delivered the remarks at The Sichuan-Hong Kong-Macao Cooperation Week in Hong Kong & Promotion Conference of Chengdu Building a Cultural Creativity Center in Western China, which was held in Hong Kong on August 24.
Based on its profound history and rich cultural heritage, the southwestern city is beefing up its efforts in developing the western China cultural creativity center and making itself a world's famous cultural city. The launch of its "cultural creativity plus" strategy will further advance its cooperation with other parties in the niche sector.
According to Chan, Chengdu will be an important partner and market of Hong Kong's cultural creativity industry, especially film & TV, animation, music, and designs. Currently, the city is building "the capital of music," "the capital of design," and "the capital of convention," which is expected to bring enormous cooperation opportunities to Chengdu and Hong Kong.
Through partnerships with Hong Kong, Chengdu's cultural creativity industry will be in sync with the international development and will obtain infinite development space, Chan noted.
Moreover, he said that the southwestern city is one of the most favorite tourist attractions of Hong Kong citizens, with its Three Kingdoms culture, ancient Shu culture, and giant panda culture having gained great popularity among Hong Kong people, he said.