(NBD) Sept. 4 -- The first-stage project of Chengdu Tianfu Greenway of Southwest China's Sichuan province announced commencement on 2nd September, which marked the beginning of Chengdu's largest greenway construction project in recent years.
Zhang Jing, director of landscape department of China Southwest Architectural Design and Research Institute Corp., Ltd, said in full expectation that in the future when speaking of Chengdu, people would think of Tianfu Greenway just like the Central Park in New York and the Hyde Park in London.
Tianfu Greenway is expected to extend 17,000 kilometers when completed. Zhang projected that Tianfu Greenway will become the longest greenway among cities across China and a representative sample of greenway construction in the world. Tianfu Greenway will become a new name card of Chengdu city.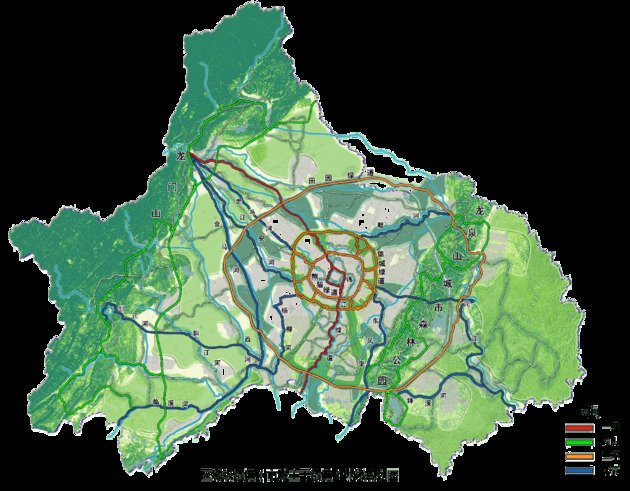 Li Guo, senior engineer of Chengdu Institute of Planning and Design and person in charge of the Tianfu Greenway project, told NBD that cultural creativity enterprises, entertainment equipments and other businesses will be integrated in to the planning and design of Tianfu Greenway.
NBD understands that the construction of Tianfu Greenway will directly create over 100,000 jobs which attract talents. Besides, the Tianfu Greenway project will drive the development of tourism, innovation and entrepreneurship, and cultural creativity industries by stimulating the development of modern service industry clusters worth 100 billion yuan (1.5 billion U.S. dollars) in surrounding areas and drawing over 100 million travelers each year.
Li further explained to NBD that Tianfu Greenway comprises of eight functions: ecological protection, non-motorized travel, leisure and sightseeing, overall urban-rural development, cultural creativity, sports, agricultural landscape and emergency shelter. Most importantly, the greenway construction connects and combines the scattered green space to unveil the benefits in industry, city ecosystem and cultural values, Li added.